ZooParc de Beauval's history
Discover one family's 42-year commitment to animals, their welfare, and their protection…

A lifetime's work
The park's story begins in Paris, with Françoise Delord. A presenter of shows on the grand stage of the Bobino music hall, her life was forever changed when she won two birds, African silverbills. Thus, began her great passion for birds.
Madame Françoise Delord left us on December 3, 2021. She leaves behind a magnificent legacy: the ZooParc de Beauval, which in a few decades has become the 4th most beautiful zoo in the world.
A woman of passion and conviction, Françoise Delord will have constantly followed her instinct to protect and preserve global biodiversity. His passion for animals remained intact throughout his extraordinary life…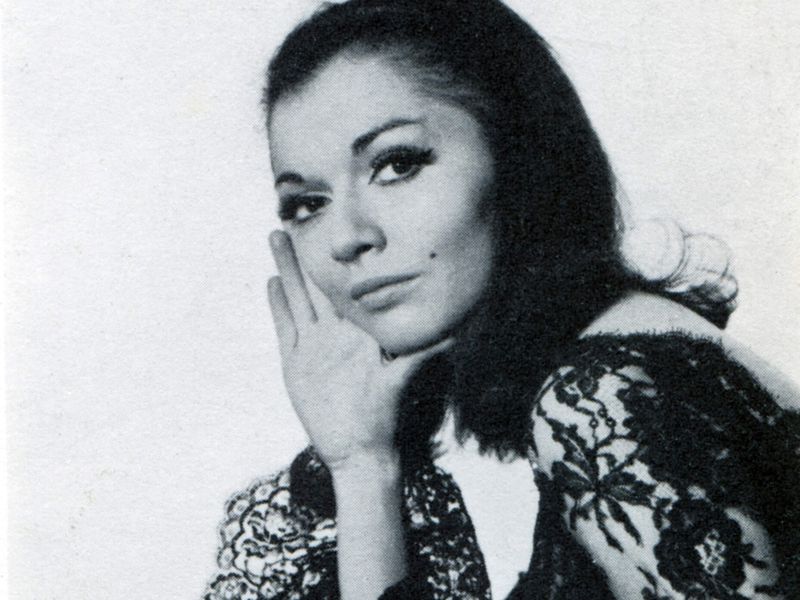 The beginnings of the ZooParc
For the well-being of her little feathered friends, Françoise settled in a place called Beauval, in Saint-Aignan-sur-Cher with her two children, Delphine and Rodolphe. Rodolphe quickly took part in his mother's project: the opening of an ornithological park.

Over the years, new species, and new spaces, each more wondrous than those before them, have expanded the zoo. The animal welfare-oriented park's development was accompanied by the creation of the Beauval Nature association in 2009.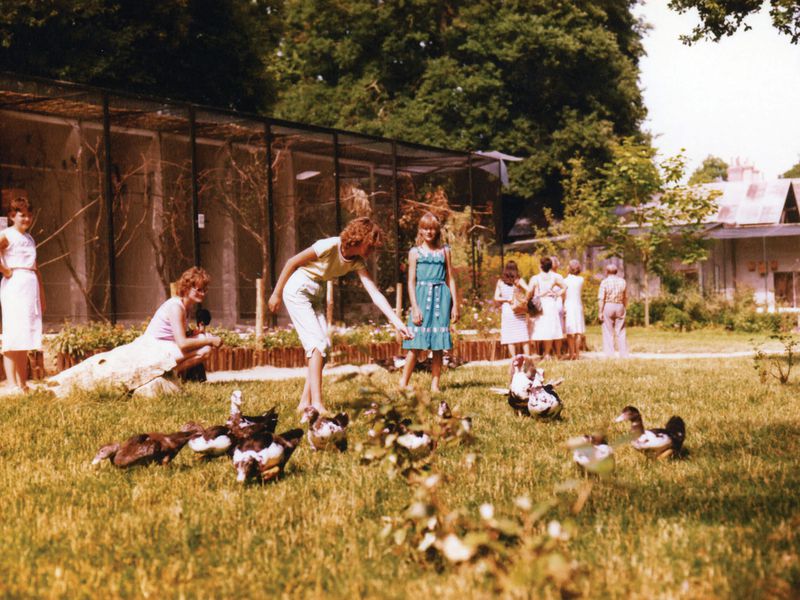 Passing the torch on to Delphine, Sophie and Rodolphe
In pursuit of their dream, the Delords have been building a haven for species and one of the most beautiful zoos in the world for the past 42 years, today housing nearly 35,000 extraordinary animals and 800 species. Françoise has now let her children and her daughter-in-law, Sophie, take over and they have taken up the torch with energy.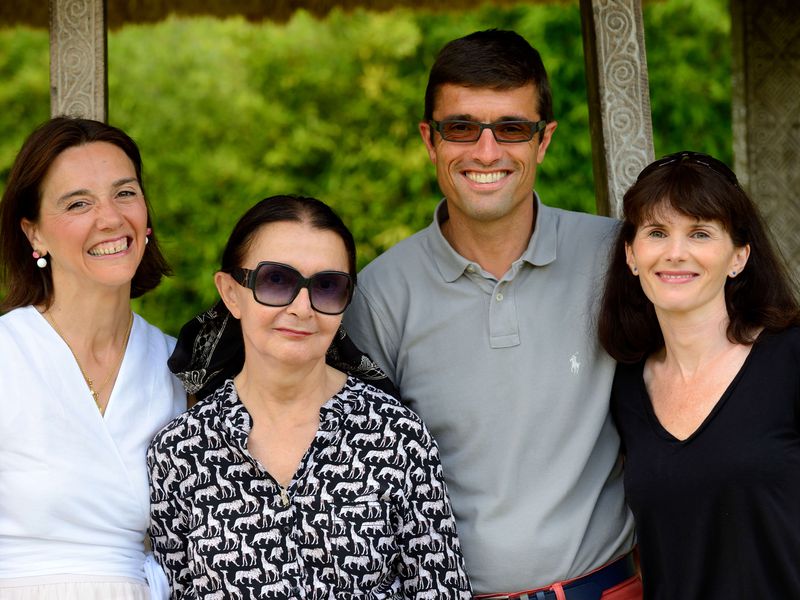 The ZooParc de Beauval over time…
Opening of the Beauval ornithological park, housing nearly 2,000 birds. A collection unlike any other in France!


The park becomes the ZooParc de Beauval housing its first big cats and primates.


Arrival of the white tigers Gorby and Raïssa, the first in France, from the United States.


Opening of The Orangutan and Chimpanzee Tropical Greenhouse, unlike any other in France with regards to its size and design. Housed within are a group of orangutans and a group of chimpanzees, each with access to 2,000 m² islands.


Opening of the vivarium, located in the great ape tropical greenhouse.


Opening of The Bird Tropical Greenhouse (2,000 m²), also one of a kind in France. Here 300 or so exotic birds roam free in amongst lush vegetation.

Creation of the sea lion pool and first performance of the bird of prey and sea lions show. One hour of fun and educational entertainment!


Arrival of the Asian otters, red pandas, and raccoons, with enclosures that are furnished with climbing structures and pools with underwater viewing.


Opening of the gorilla and manatee greenhouse, Beauval's 3rd tropical greenhouse.


Two new spaces house hyenas and wild dogs.


Arrival of a pair of white lions (the first in Europe) and creation of The African Savannah, where 80 animals roam about together in complete harmony: giraffes, wildebeest, springboks, zebras, ostriches, marabouts…


Three white rhinos join The African Savannah.


Creation of the nursery, for hand-rearing baby parrots.


Opening of the Australian greenhouse that includes a marine aquarium and houses a pair of koalas, as well as tree-kangaroos! Previously located at the ZooParc entrance, the petting zoo is relocated and extended.


A family of African elephants are housed in a 5-hectare extension, including a grassy plain and a sandy park


Renovation and extension of the vivarium to 400 m². Snakes, tortoises, iguanas… More than 250 reptiles are housed here.


Arrival of two okapis, of which there are few representatives of their species in France.


Arrival of Somali wild ass, Javan langurs, and clouded leopards. Creation of a piranha pool in the gorilla and manatee greenhouse.


Creation of the Humboldt penguin pool and opening of the South American pampas. Arrival of giant anteaters.


First trip out of the pouch for our first baby koala and birth of Kanty, a male white rhino.


Opening of The Asiatic Plains, a 2.5-hectare expansion housing Indian rhinos, Malayan tapirs, cranes, and Asian antelopes.


Opening of The Heights of China, an area housing emblematic species from China: red pandas, muntjacs, snow leopards, takins, and Steller's sea eagles.


A pair of giant pandas are housed at the centre of The Heights of China, the only representatives of their species in France, as part of a Research, Reproduction, and Conservation programme in collaboration with the Chengdu base, in China.

Refurbishment of the bird greenhouse. Enclosures, plants, water features… Everything is redesigned to accommodate multiple species in a lush botanical setting. Armadillos, two-toed sloths, and mouse-deer reign supreme here.


Expansion of the ZooParc and the presentation of a new bird show,

Les Maîtres des Airs

, within a 3,000-seat amphitheatre.

Les Hameaux de Beauval

residential hotel opens in Saint-Aignan-sur-Cher town centre.

Presentation of a new sea lion show,

L'Odyssée des Lions de Mer

. Opening of

Les Pagodes de Beauval

hotel with its authentic Chinese decorative features.

Opening of The Hippopotamus Reserve. An installation with unique underwater viewing, housing many African species: hippos, nyalas, red river hogs, birds, and fish.


Opening of The Land of the Lions, a reconstructed savannah for our felines; and redevelopment of the elephant space to house new individuals. Birth of Yuan Meng, the first baby panda born in France.


The North American Territory housing the wolf-pack and brown bears opens, and the cheetah territory is created. Opening of Les Hauts de Beauval, an African-inspired hotel.


Arrival of the first and only Tasmanian devils in France and opening of the first cable car in a French zoological park: Le Nuage de Beauval.


Beauval's 40th anniversary and opening of The Equatorial Dome: a gigantic one-hectare greenhouse housing 200 species, some of which are found nowhere else in France.


August 2, 2021, birth of the giant panda twins. Beauval is now home to 5 pandas: Huan Huan, Yuan Zi, Yuan Meng, Yuandudu and Huanlili to be discovered in the territory of the "Hauteurs de Chine". A very good hope for the conservation of the species.

Renovation of historic bird aviaries. There are 52 species (including some new ones) distributed in 16 aviaries. The small monkey aviaries have also been redesigned.