Effective animal protection requires care and understanding!
Zoos play an essential role in preserving biodiversity. Conservation relies on the care and understanding of the species concerned, hence the importance of the veterinary clinic.
The scientific role of zoos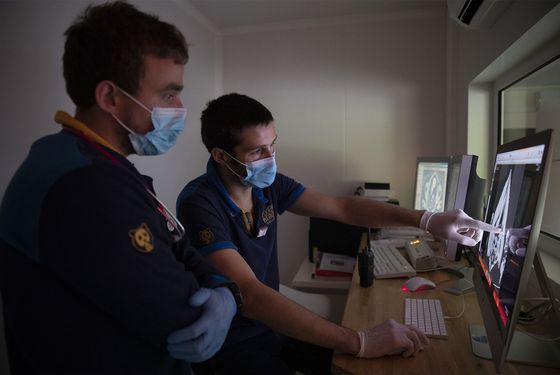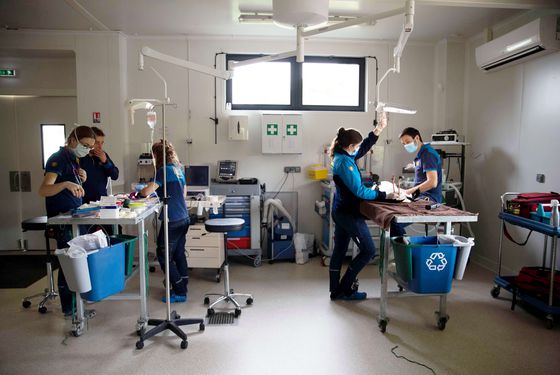 By hosting numerous animal species (there are 800 species at Beauval) zoos are excellent places for observing, analysing, and understanding animal behaviour. Within the veterinary clinic, our teams study various species in order to provide them with the best care and in order to meet all their needs.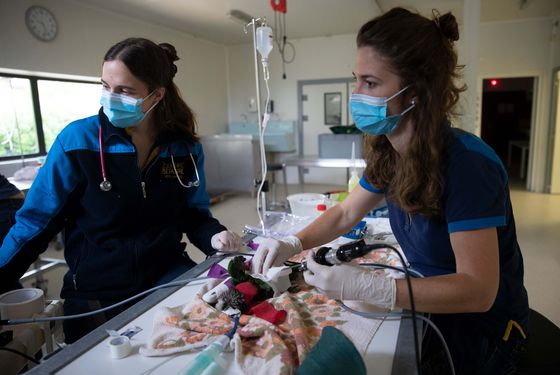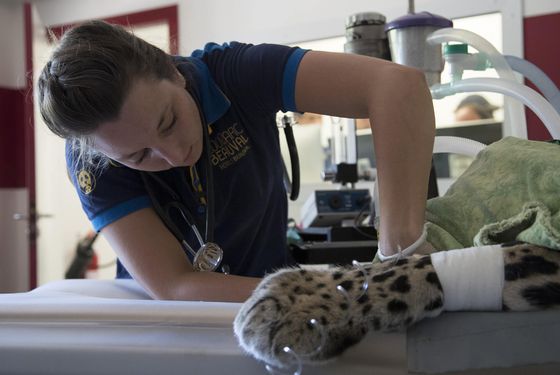 The largest veterinary team in France
Our team is made up of 7 veterinarians, 4 specialist veterinary assistants, and 2 researchers. In collaboration with the ZooParc's keepers, they work day-to-day with the ZooParc's 35,000 animals to provide them with regular care and to carry out operations.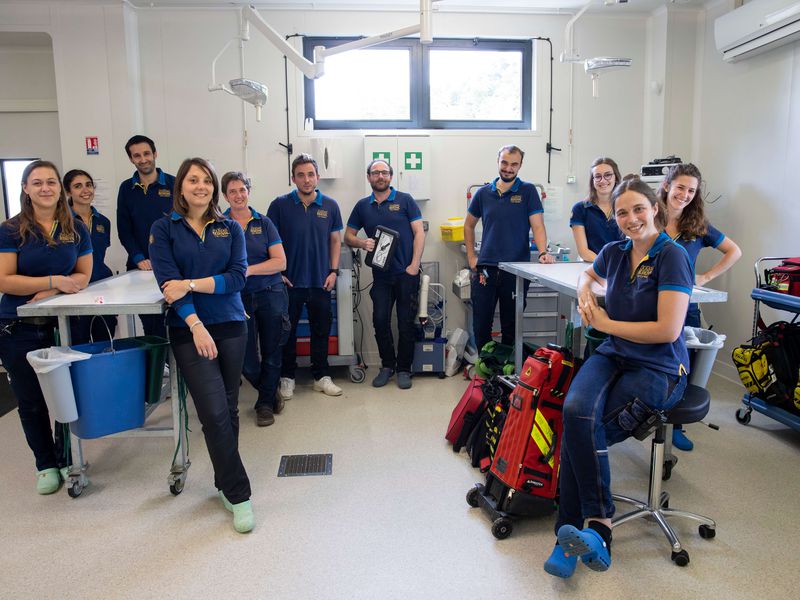 Animal rescue at the vet clinic
The ZooParc de Beauval's veterinarians have to deal with all kinds of procedures. We see them in action during routine daily care and emergencies in this new episode of "un Œil en coulisse".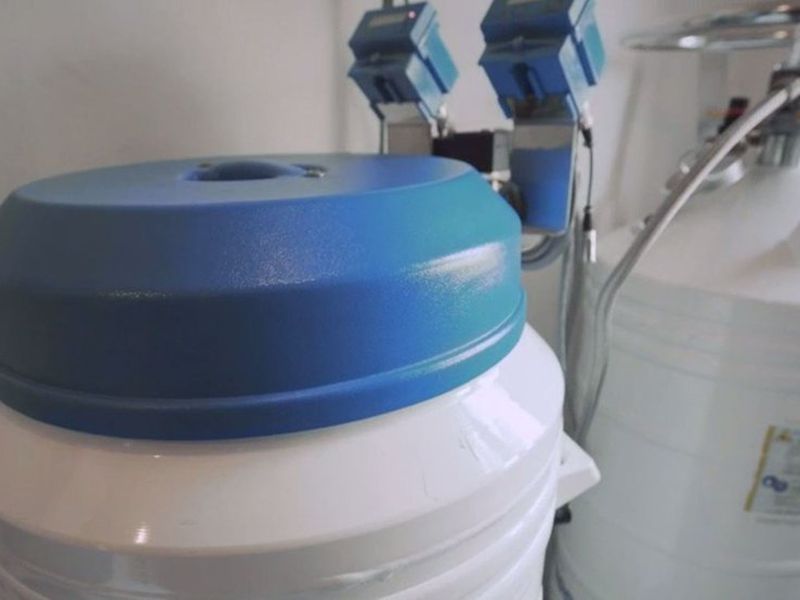 Sperm bank
Through its association, Beauval Nature, the ZooParc de Beauval has created the world's first elephant sperm bank. Thanks to this extraordinary repository, it is possible to manage the gene pool of the elephant population in zoological parks and preserve this precious species.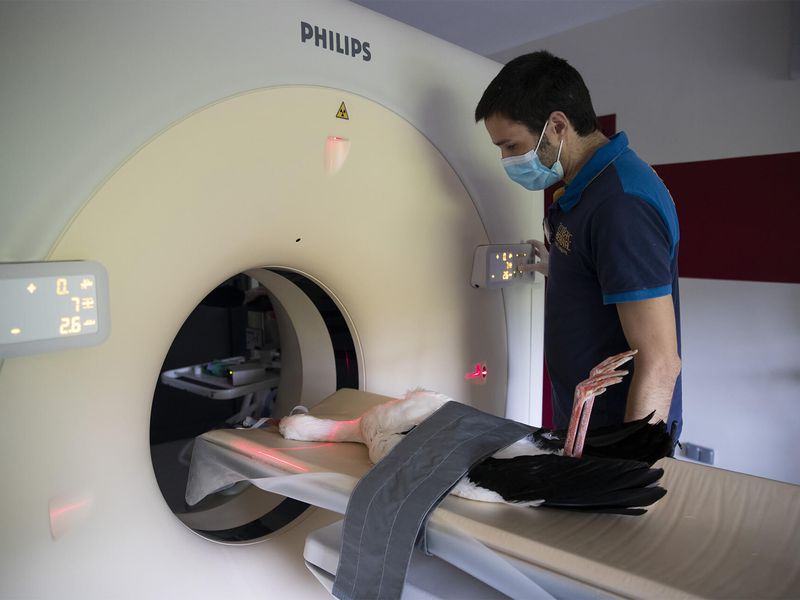 One of the most advanced zoo clinics in Europe
The ZooParc's veterinary clinic is one of the largest and most advanced in Europe. It allows optimal management of animal care. Its modern equipment makes it a key reference for veterinary care.

The Beauval clinic's state-of-the-art equipment

2 imaging rooms + 1 operating suite
1 treatment and procedure room + 1 recovery room
1 pharmacy + several work rooms
1 section dedicated to post-procedure boxes and 1 area dedicated to contagious animals
2 quarantine rooms + 1 autopsy room
1 kitchen for preparing meals for animals being treated
The world's 1st wild elephant sperm bank + 1 cold storage space for keeping samples at -20 ° C, -80 ° C, or -180 ° C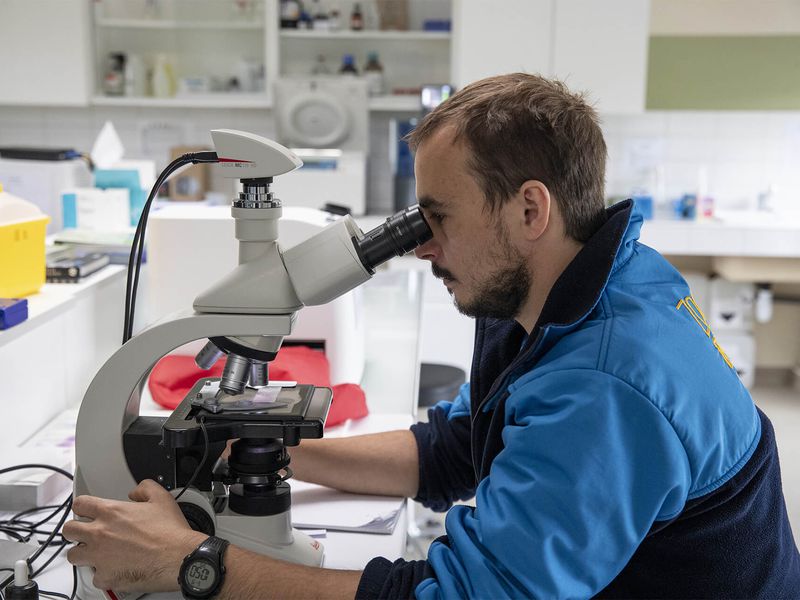 Supporting research
As well as being heavily involved in conservation, zoological parks are also engaged in scientific research. At Beauval, we are actively involved in research on animal behaviour, its development within an environment, the feeding habits of different species, and more.
Un Œil en coulisse Ep7 - A morning with the vets
This Wednesday, our behind-the-scenes camera allows you to spend a morning with Beauval's veterinarians! You can learn a bit more about this profession that is the stuff of dreams
1 treatment and procedure room
The world's 1st wild elephant sperm bank
1 laboratory for sampling and research work