Discover our thematic shops and our e-Shop
Treat yourself, spoil young and old alike, or bring back beautiful souvenirs… open the door to one of the ZooParc de Beauval's three thematic shops!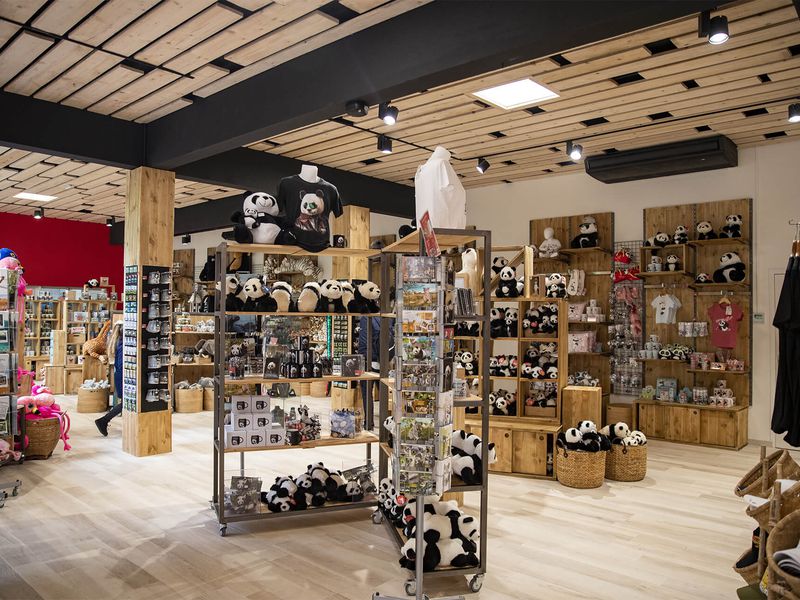 Au Royaume des Pandas Shop
Discover our "Au Royaume des Pandas" shop, dedicated to the world of our giant pandas, at the park's entrance. More than 200 m2 dedicated to our ursid, Chinese national treasures! You will love this area decorated in Chinese colours and maybe you will be tempted by our various "panda" collections: soft toys, tableware, decorative objects, clothing, medallions etc.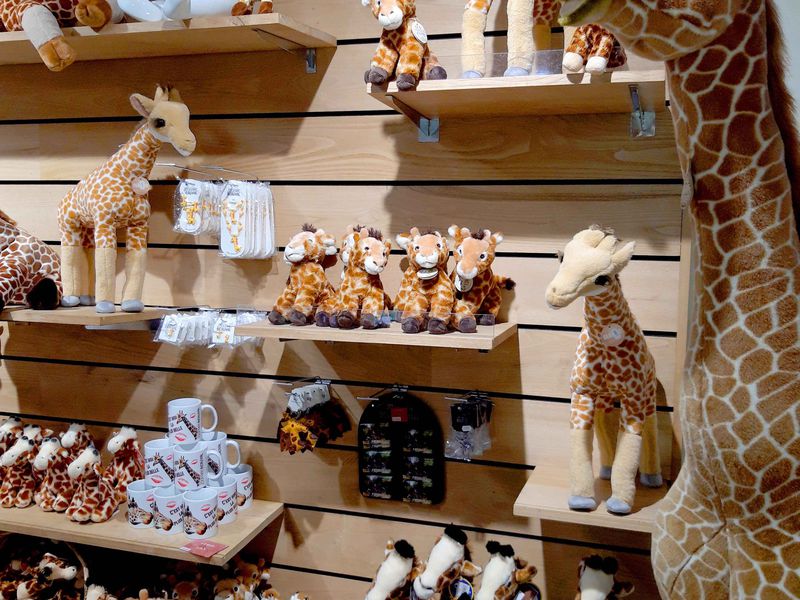 Autour du monde Shop
Also located at the South entrance to the park is our "Autour du monde" shop, designed to continue your journey to the planet's furthest reaches. Here, you will find your favourite animals - koalas, monkeys, big cats, tortoises, elephants - in the form of soft toys, tableware, stationery, clothing, decoration, books, medallions etc.
And if you are taking your time inside our shop, your friends and family will be able to wait on the brand-new shaded terrace. Benches, touch-screen terminals, and children's games are all at your disposal. Enjoy our new layout while admiring the pink flamingos and the ring-tailed lemurs.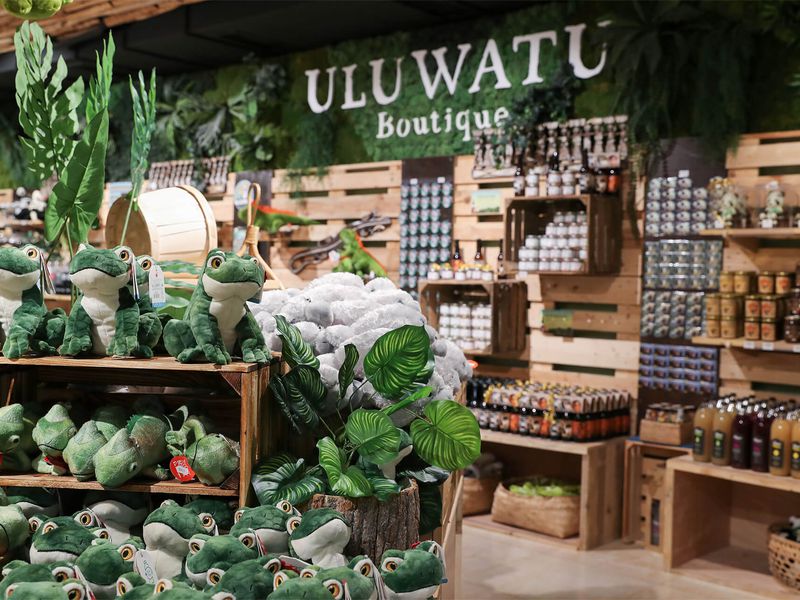 Uluwatu shop at the Equatorial Dome
To extend your journey to the heart of the equator, visit the "Uluwatu" shop, located in the dome. A change of scenery is all but guaranteed thanks to products representing all the emblematic species that live in the dome: pygmy hippos, squirrel monkeys, giant otters, radiated tortoises, Komodo dragons etc. Here, you will find our numerous residents displayed on a variety of products: tableware, children's/adult's clothing, decorative products, stationery, soft toys etc.
A bookshop area also offers around a hundred books dedicated to animals and nature. Some are published by "Beauval Éditions" or co-published with "Nathan".
Useful info!
It is possible to browse the "Au Royaume des Pandas" and "Autour du monde" shops without buying an entry ticket. Simply hand over a form of ID at ticket office n° 1 at the South entrance.
Beauval's shops also sell many local and regional products made in France or the Centre-Val de Loire region. Discover our local selection of jams, honey, chocolates, and beers.
Our "in-house" illustrators create many of the designs that decorate our "made in Beauval" products! You won't find these products anywhere else.
There are also shopping areas in our hotels where you can find a selection of our products
For a lighter visit: do your shopping, then, before leaving, collect your purchases at the shop of your choice: "Autour du Monde", "Uluwatu" (Dome), or collect them at your hotel's reception area.
New ! The Beauval e-Wallet allows you to pay in store or at a restaurant with just a QR Code!
Ready for the adventure?
Book your tickets now and take advantage of our exclusive internet offers!