« The five-coloured langur! »
Multicoloured monkeys
Beautiful but noisy!
The red-shanked douc langur is a monkey belonging to the Cercopithecidae family. Endemic to Southeast Asia, this species lives only in the primary and secondary forests of Laos, Cambodia, and Vietnam. This diurnal primate is social and gregarious, living in mixed groups (males, females, and young) including up to 50 individuals. The red-shanked douc langur emits high-pitched calls to communicate with its conspecifics. It is a folivore, feeding on tender leaves. This monkey is rather a beautiful specimen, exhibiting various colours: red legs, an orange face, a black or grey coat, blue eyelids, a white tail etc. In Vietnam, it is called "the five-coloured langur" or the "costumed ape", despite not being an ape!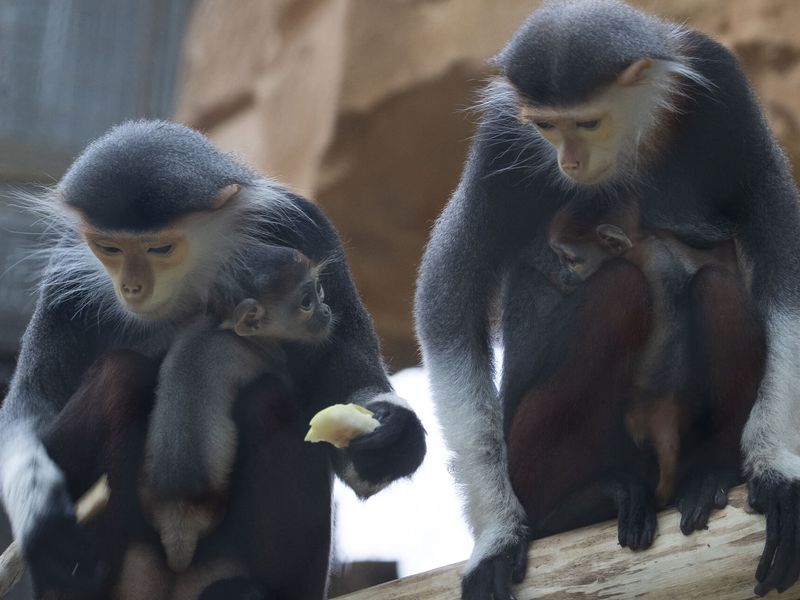 The arrival of the douc langurs
An extraordinary arrival at the Equatorial Dome!
Relive the wonderful moment that the douc langurs arrived at the ZooParc and discovered their new habitat in the Equatorial Dome. The arrival of these primates is a great event for Beauval and is the culmination of a project lasting over 4 years!
Better protection through understanding
Asian authorities, particularly those in Laos, are now focusing their attention on douc langurs and putting measures in place for them as they are highly endangered (due to deforestation, hunting, the pet trade). Data is being collected about populations in the wild and a study is being carried out. The aim? To better understand them in order to improve protection.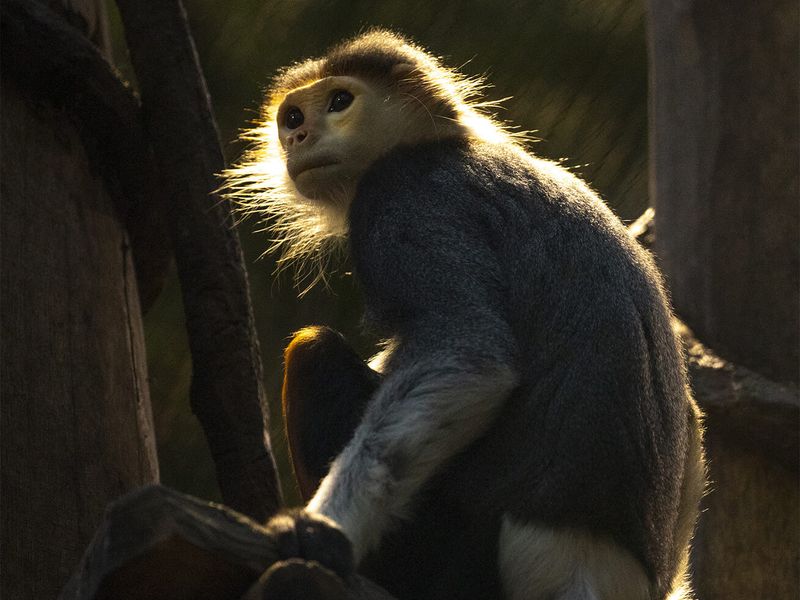 The Dome's new residents
One male, four females, and two baby red-shanked douc langurs - born at Beauval in January and March 2021 - have been moved to their dedicated enclosure in the Equatorial Dome. Come and see them grow, play, and communicate with each other. Our ZooParc is the second establishment in Europe to welcome these superb monkeys from Bangkok Zoological Park.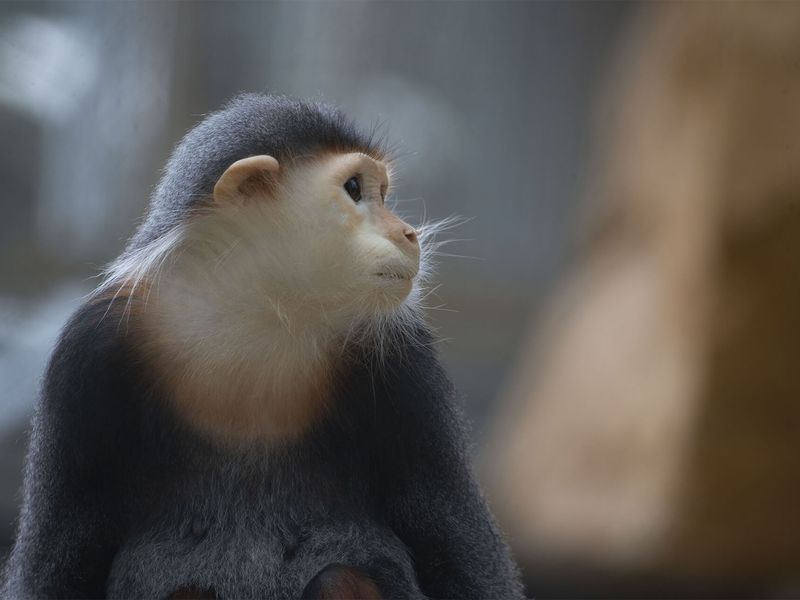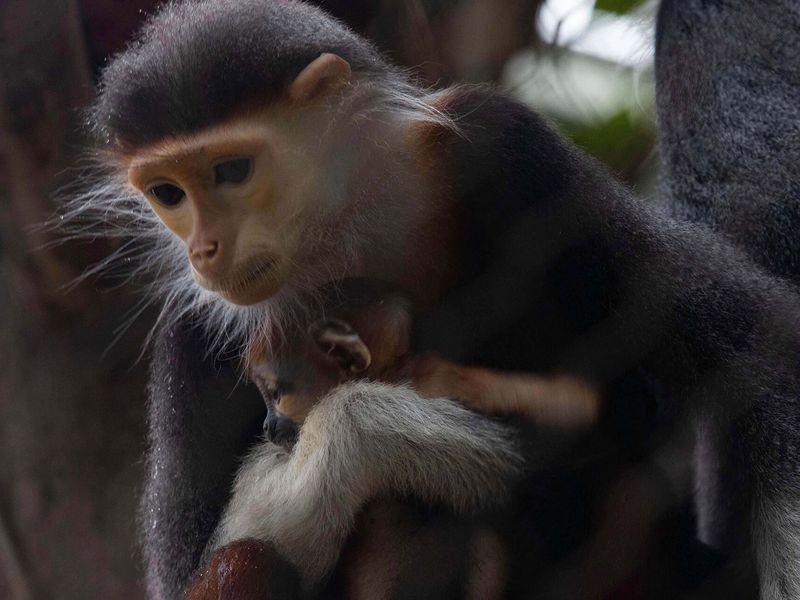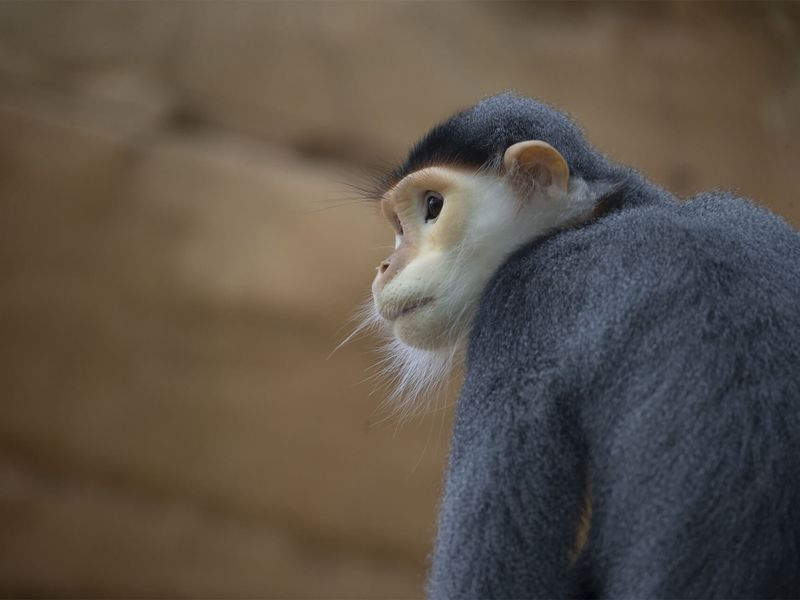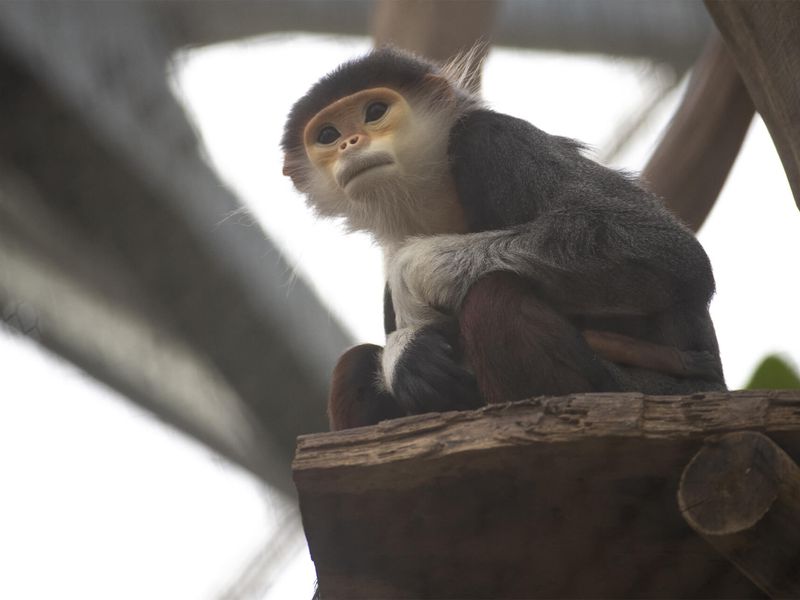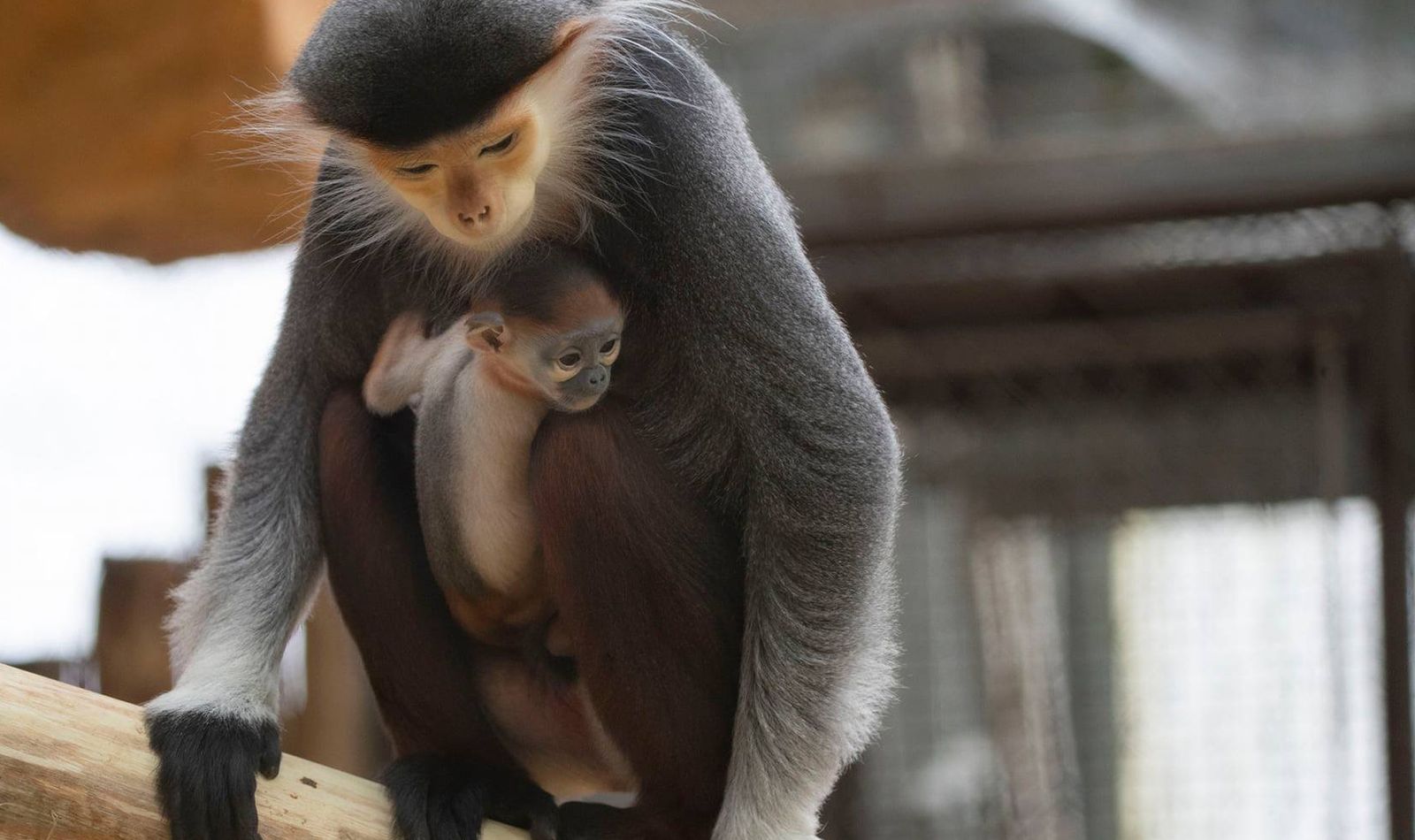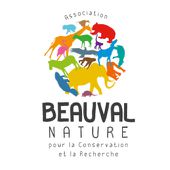 Sponsor our douc langurs
Establish a strong bond with your favourite species whilst supporting conservation programmes through the Beauval Nature association!
Learn more about the species
Herbivore with folivore tendencies
A panoply of leg colouration

In the Cercopithecidae family, there are two other species of douc langurs with different coloured legs: the grey-shanked douc and the black-shanked douc. They are also endemic to Southeast Asia (to the Annamite mountains) and are also protected as they are highly sought-after.
Monkeys with sensitive stomachs

Douc langurs have a complex digestive system and a sensitive stomach. They are very careful about what they eat to avoid getting sick, feeding exclusively on specific fresh leaves, and are hosts to bacteria that aid digestion. These monkeys do not drink water and survive on the water contained in leaves and fruit.
A well-proportioned langur!

The red-shanked langur also has a tail that is as long as its body! The tail is white and measures up to 76 cm, the same as the animal's typical body length. Unlike other primate species, the tail is not prehensile.