« Its weight, horns, and speed together serve as excellent weapons… »
The biggest rhino of them all
A gentle giant
We know that rhinos are impressive. But the white rhino is undoubtedly the most impressive of the 7-rhino subspecies that inhabit the savannahs of Africa and Asia. This intimidating giant can weigh up to nearly 3 tonnes. With its 4 metre-long body and its incredible horns, of which the larger of the two measures between 70 centimetres and 1.5 metres, it is hard to imagine that this armoured mountain of muscles is in fact an extremely calm and timid animal!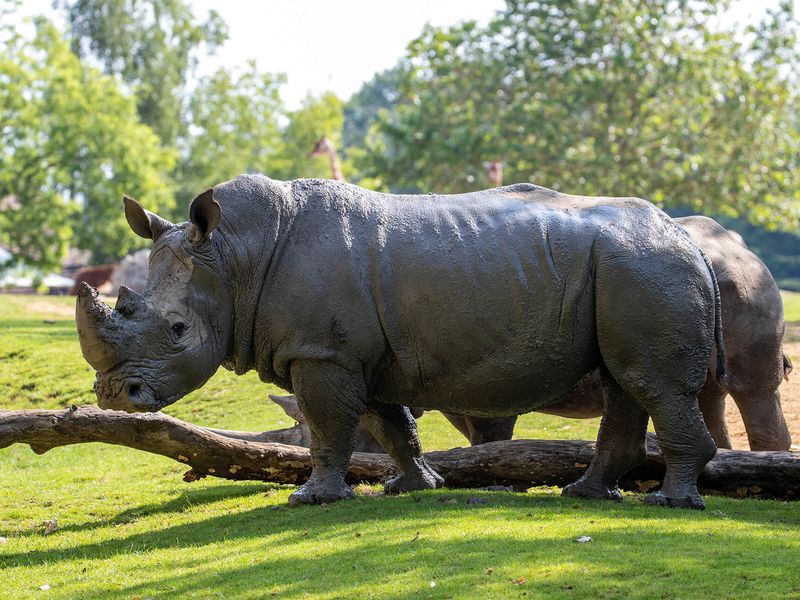 Our giraffe calf meets the rhinos
Kimia's ride
Kimia, our giraffe calf, steps out onto the plain with the white rhinos for the first time! As she makes her entrance, she is surrounded by her own personal bodyguards.
Beauval Nature takes action to protect rhinos in Africa
According to the latest information from the IUCN, the total rhino population in Africa stands at 25,000 individuals. Despite anti-poaching measures, in 2016 nearly 1,200 animals were killed and had their horns removed.

In order to protect this species, the Poaching Prevention Academy (PPA) was created. The objective of the ASF is to offer not only skills and experience, but also equipment and training to local communities, NGOs, and associations that are fighting against poaching.

This programme placed 1st in the "Conservation" category of the Sponsors and Patrons Award in the 2019 Beauval Nature awards.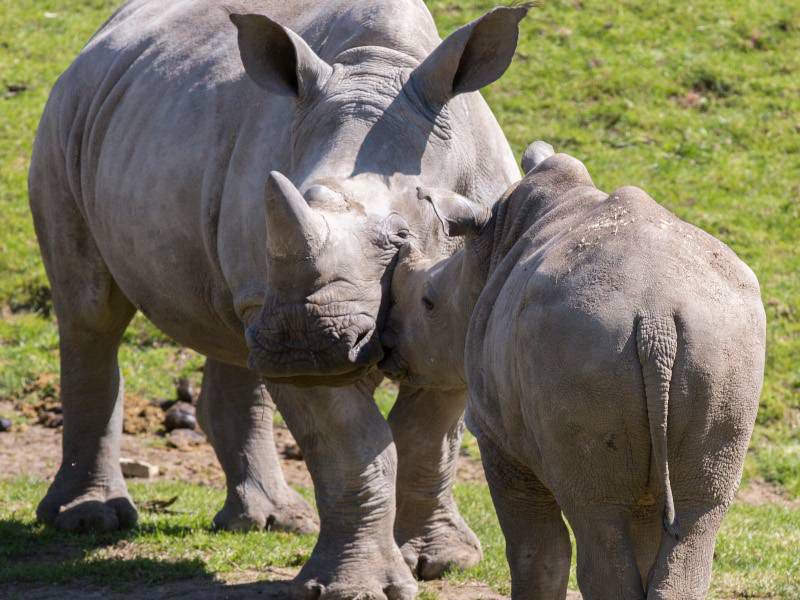 Satara, a real mother hen
One of Beauval's white rhinos, Satara, has already given birth to three calves at Beauval: Kanty, Wami, and Hawii.
Heaven help anyone who tries to approach these adorable baby rhinos while their mother is watching over them!
Being extremely protective, she will not hesitate to ward off intruders… whoever they may be!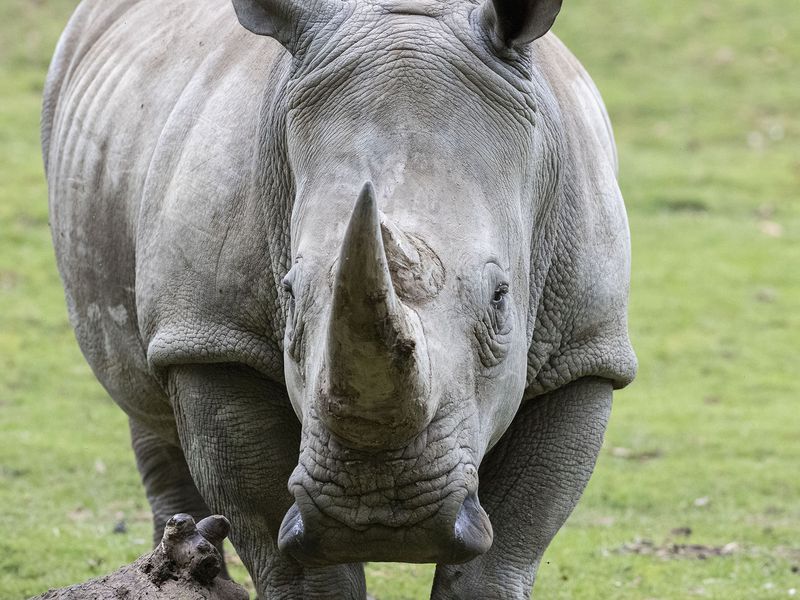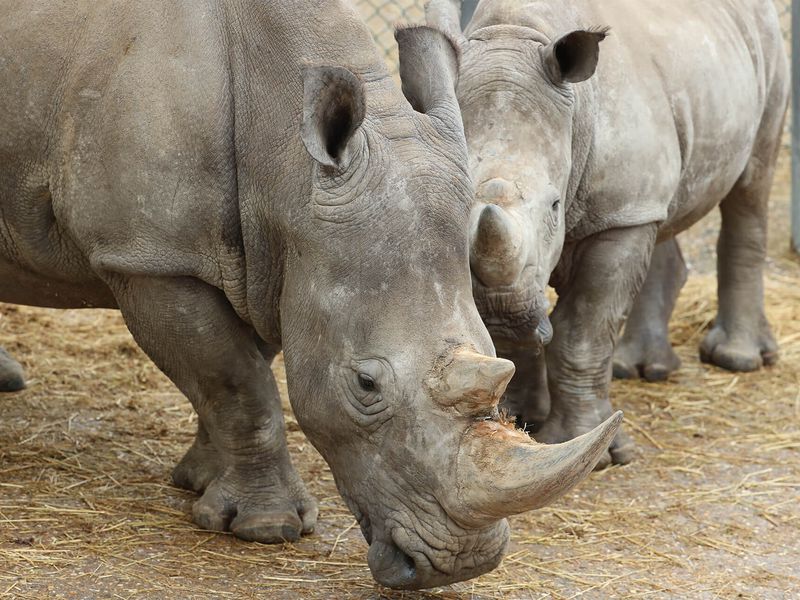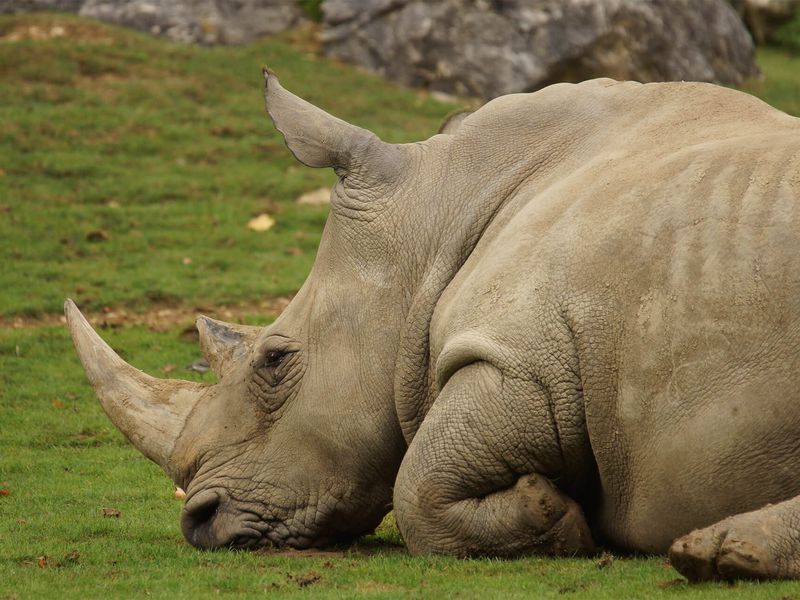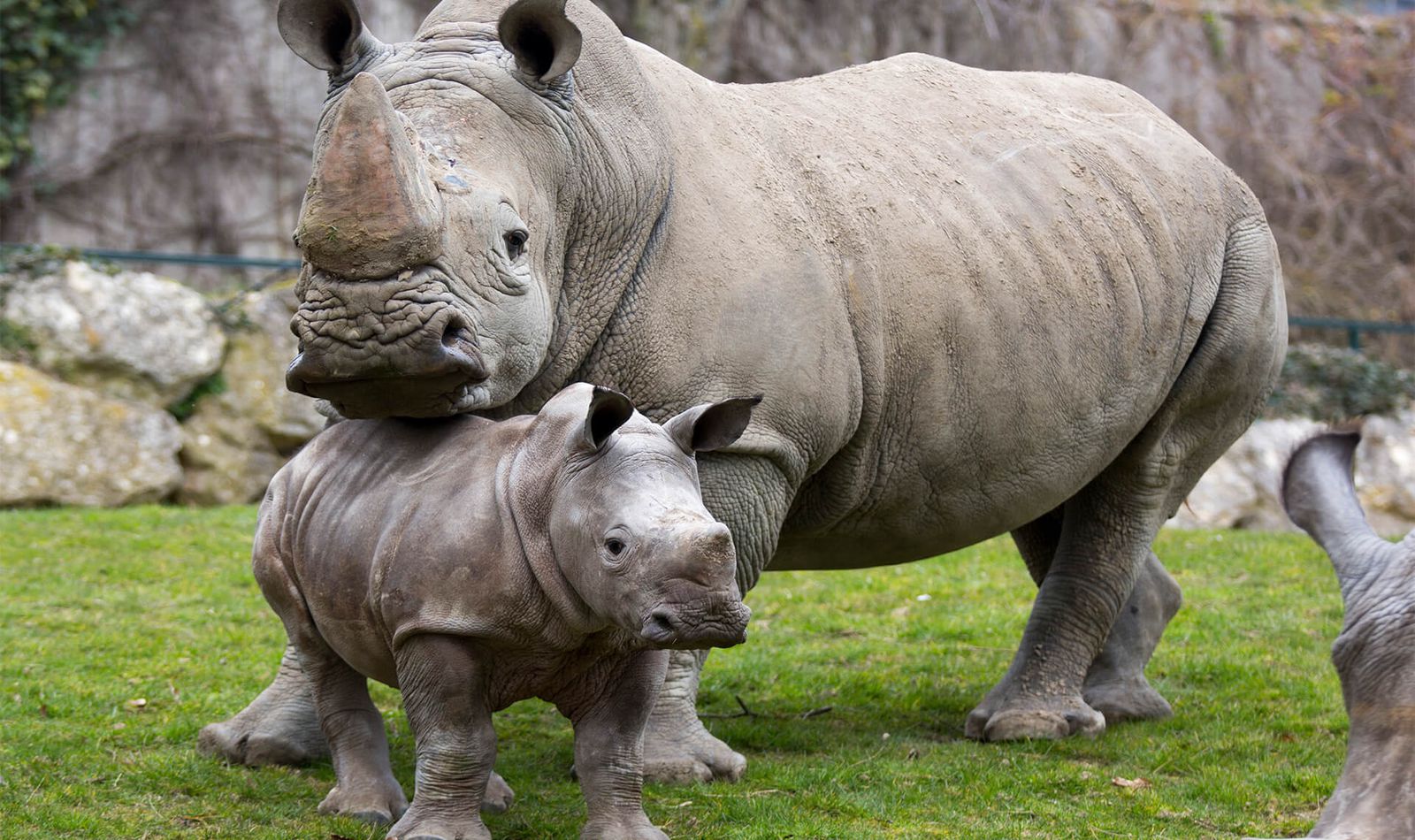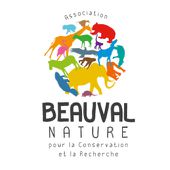 Sponsor our white rhinos
Establish a strong bond with your favourite animal whilst supporting conservation programmes through the Beauval Nature association!

Learn more about the species
A dangerous sprinter

The white rhino is usually a calm and quiet animal, but its amazing speed might surprise you! It is important to know that it is an animal with poor eyesight. It therefore struggles to clearly identify nearby threats. When in doubt, when sensing danger, it will charge at speeds of nearly 30 mph! Its weight, horns, and speed together serve as excellent weapons and few predators dare to mess with this leviathan…
Customised armour

Contrary to what one might think when observing a white rhino, or any other subspecies of rhino, its body is not protected by plates of keratin (the same material that its horns are made of) but simply by skin! This thick leather is firmer and more robust on the outer parts of the rhino's hide but is surprisingly soft and supple in the various skin folds, such as those located at the rhino's joints.
A rhino that is not quite so white

The name of the white rhino can be misleading, especially when comparing it to its cousin the black rhino. In reality, they are not that different in colour, so this is certainly not the way to quickly tell them apart. In fact, it was translational error and misuse that earned the rhino its colourful name. The Dutch word "wijde" describes the width of the white rhino's lip, which is unlike that of any other subspecies; however, this word was unfortunately misinterpreted as "white" by English speakers.