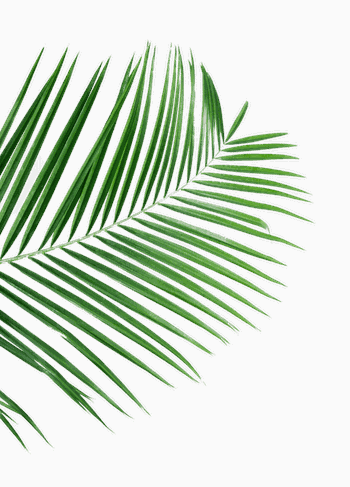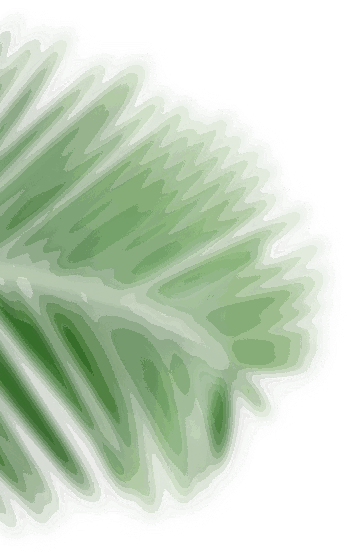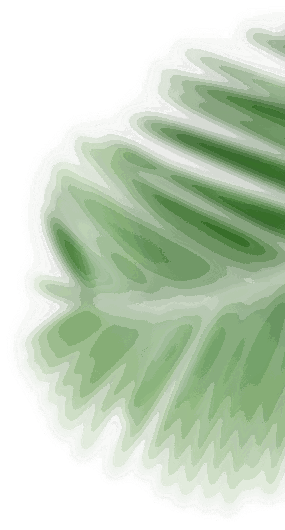 « Rush like the wind through this majestic space! »
A magnificent view of an incredible territory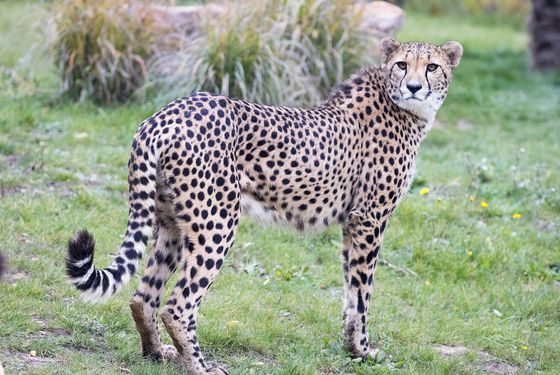 Cheetah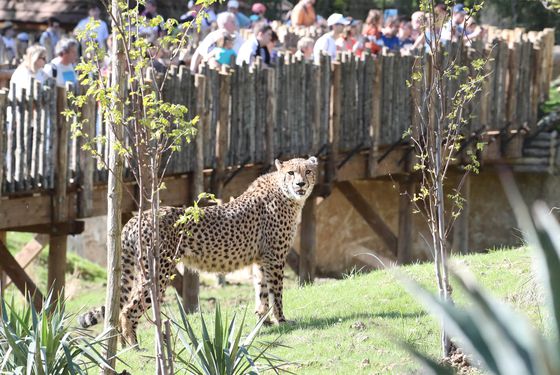 Cheetah
Enter this fabulous territory and take advantage of the panoramic view of our cheetah brotherhood. These 6 slender felines tear up the turf of a vast plain that was created in 2018 to meet their needs! When up on their hill, Beauval's cheetahs almost seem to be within touching distance!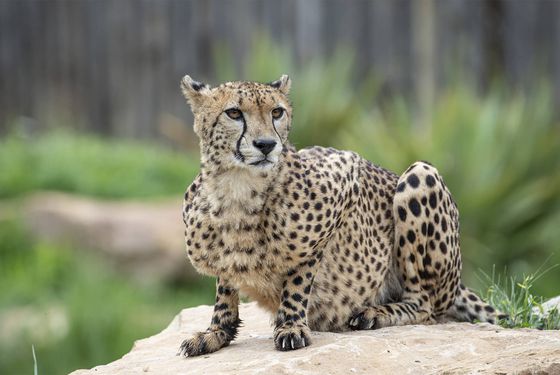 Cheetah
Cheetahs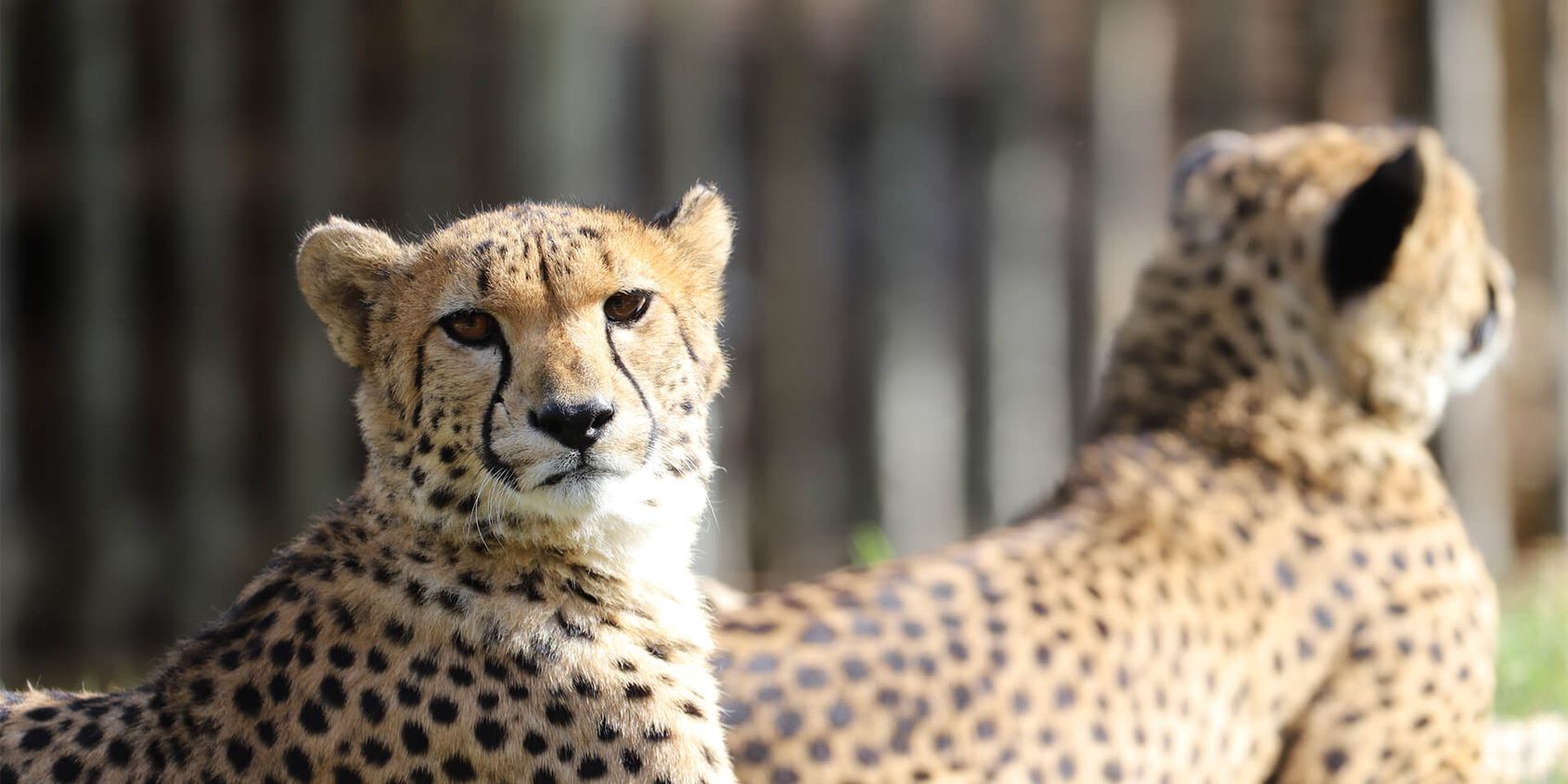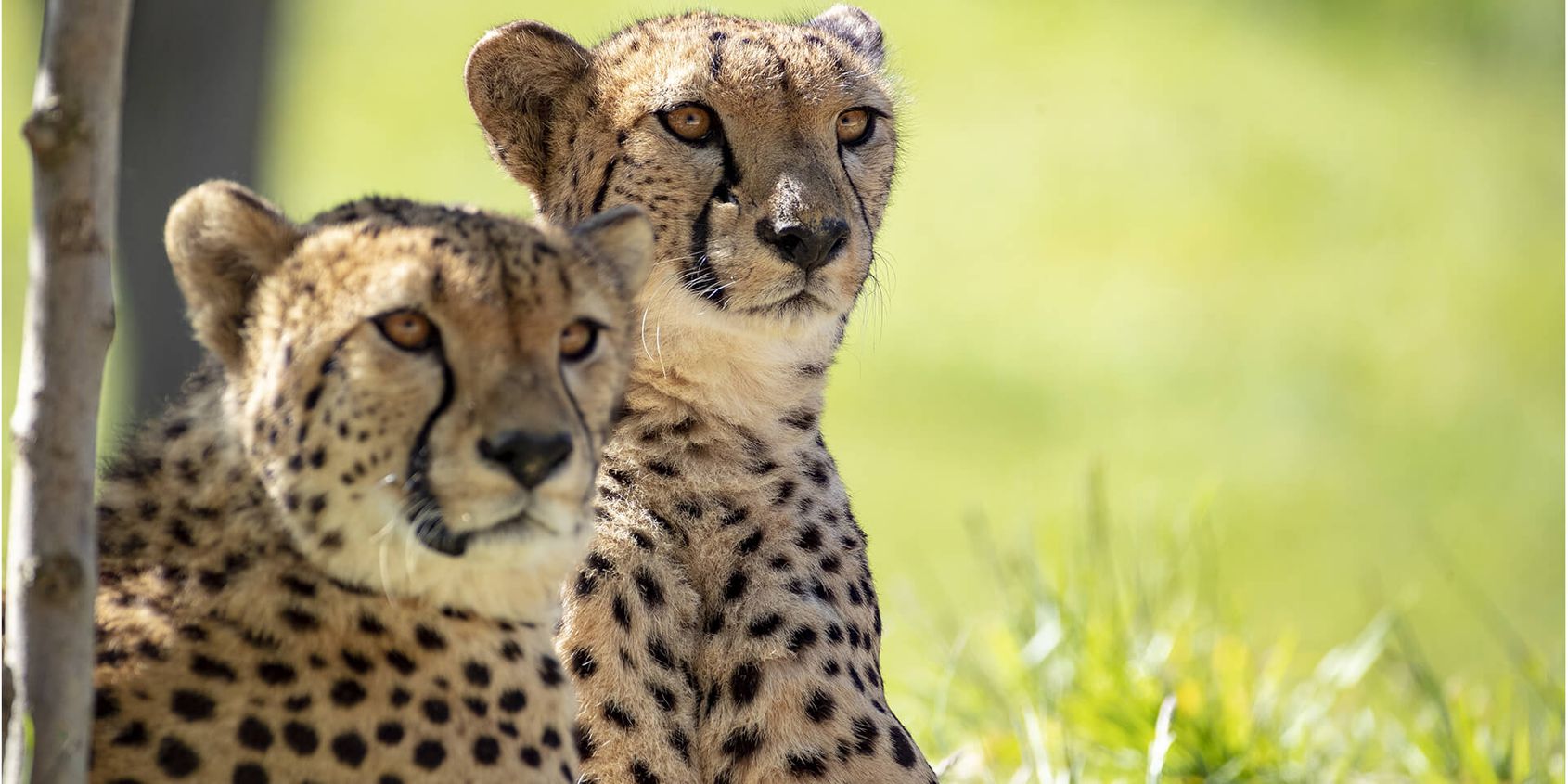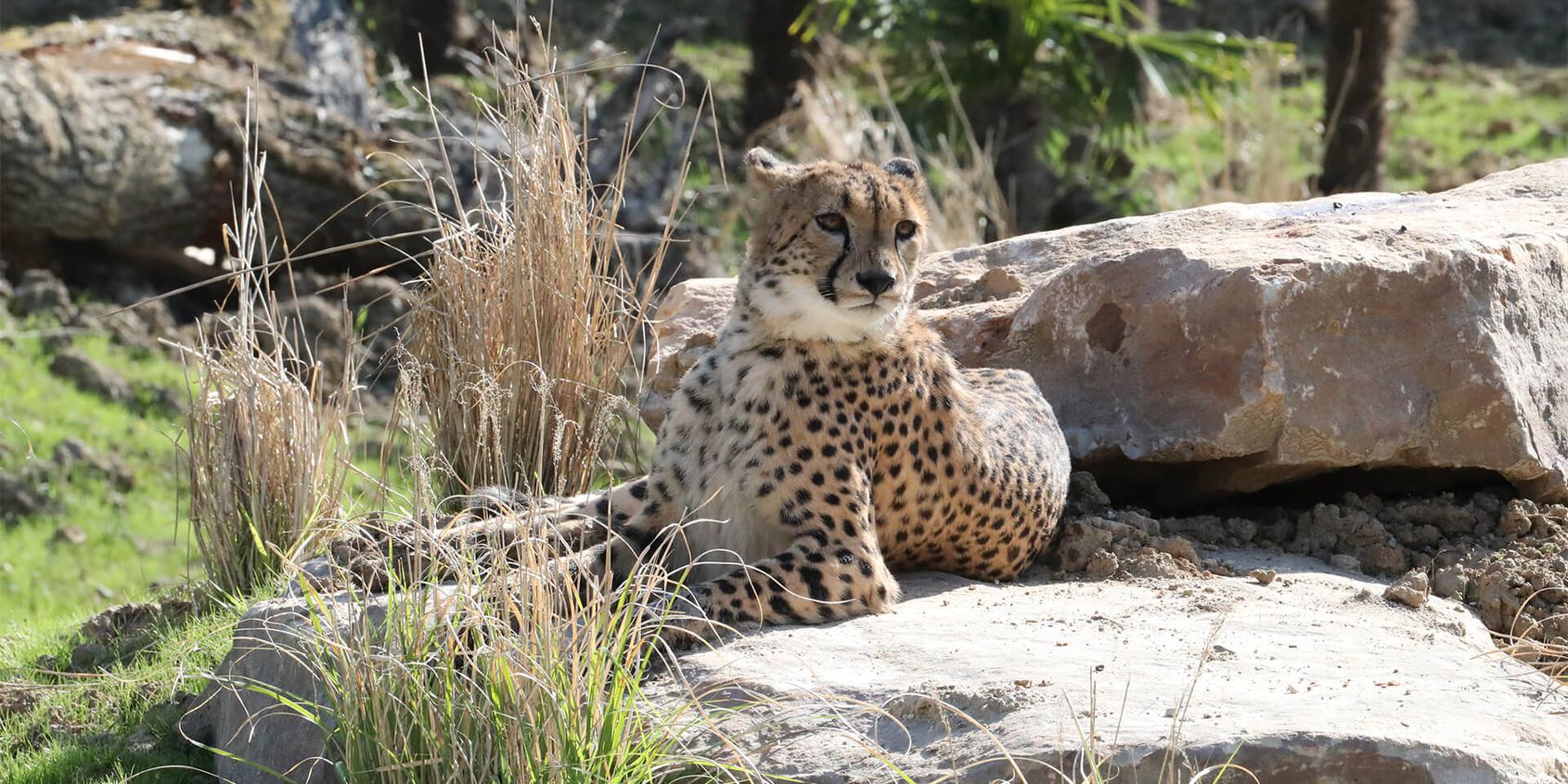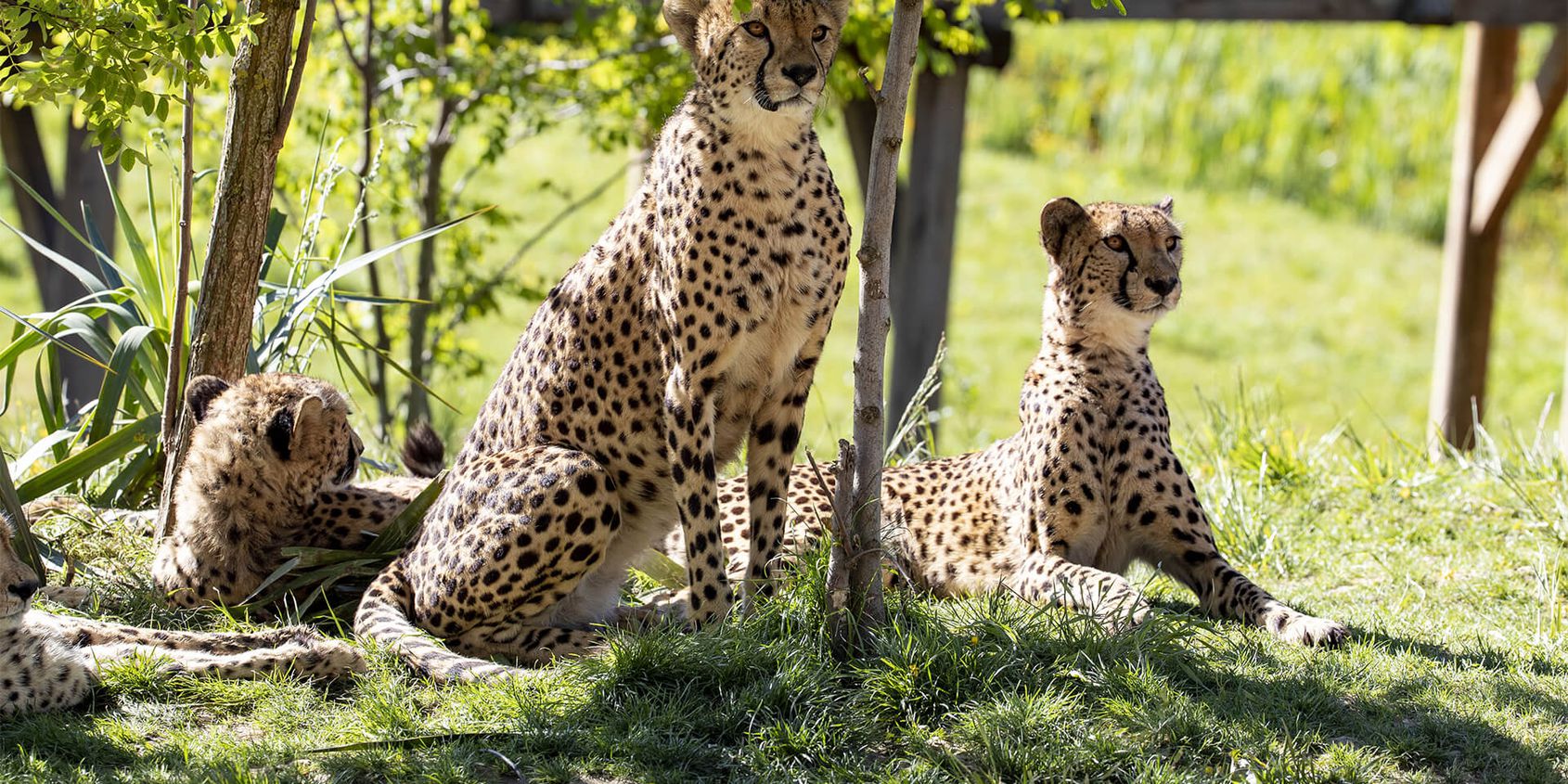 Our cheetah brotherhood
With its sleek and slender appearance, the cheetah is the fastest terrestrial mammal in the world… with a top speed of 70 mph! Come and observe our brotherhood of 6 cheetahs in their vast territory.
Is the cheetah the fastest animal?
The greatest sprinter of them all!
The cheetah is known for its remarkable speed. Its accelerating force allows it to go from 0 to 60 mph in just 2 seconds… which is twice as quick as the record for a human! But this top speed is nothing compared to some birds, such as the peregrine falcon which has a top speed of 220 mph!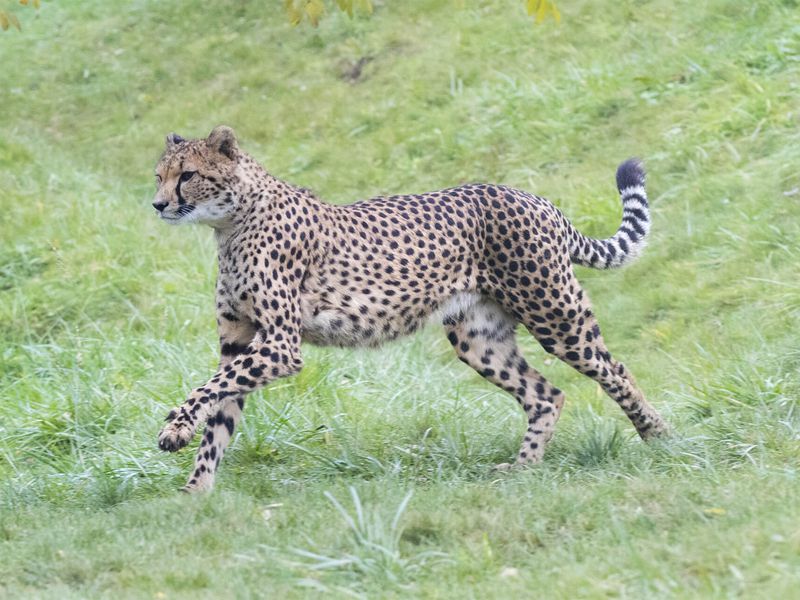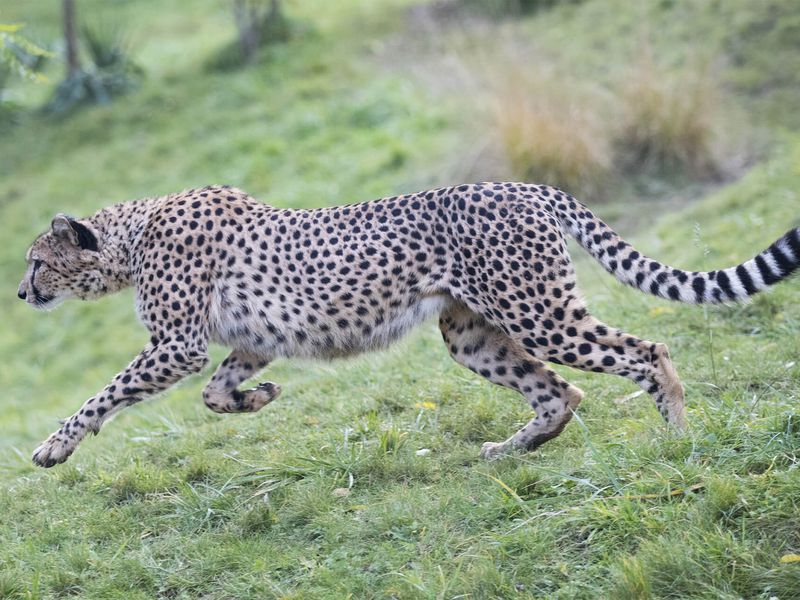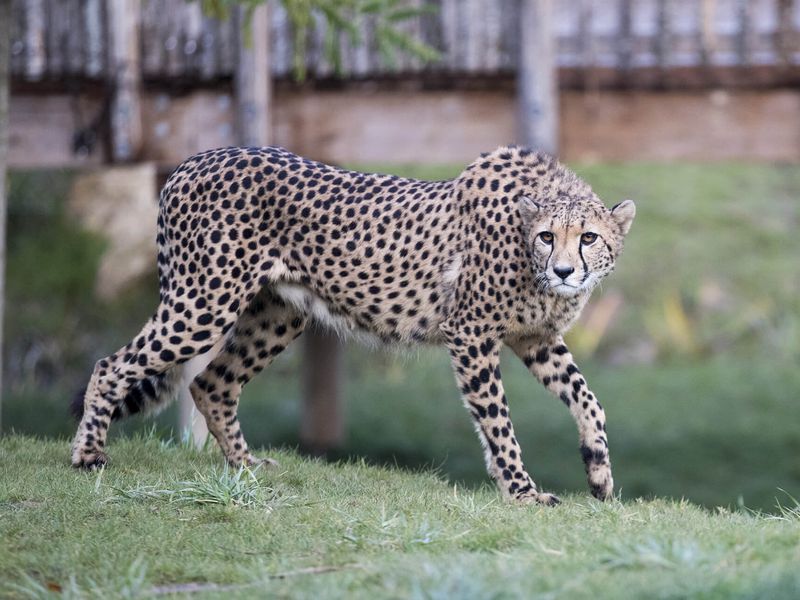 « The lion and cheetah areas are particuraly impressive, they have a huge space and you can see them so clearly, really beautiful. »
A face-to-face like no other!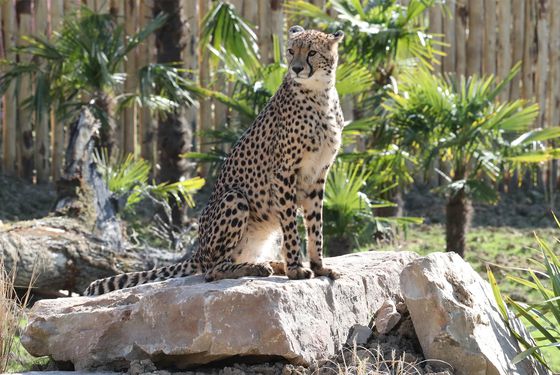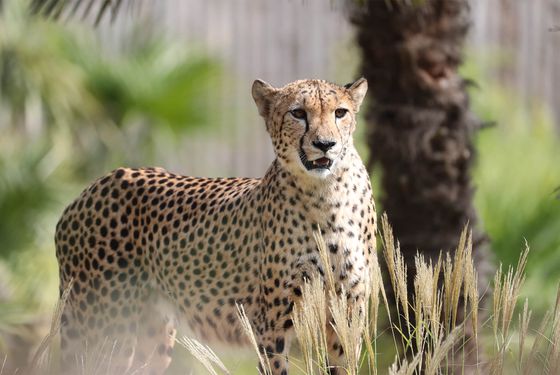 Observe cheetahs in a unique way!

This territory has been designed to give you the best possible view of this fascinating species! The walkway that runs through the cheetah plains allows you to observe them from above, with their vast area underneath your feet, and at eye level, as if you were in their space too!

The Beauval Nature association
For the past 10 years, the Beauval Nature association has joined forces with field workers to support them in their primary mission of species conservation. Beauval works closely with numerous conservation and research programmes around the world to study and protect endangered species. This everyday action takes place in order to protect our biodiversity.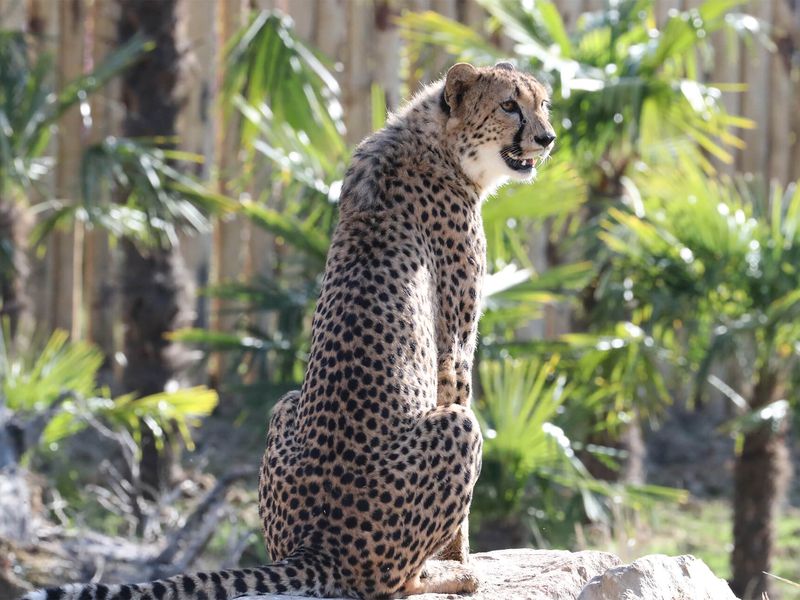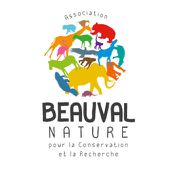 Do your part for conservation!
Sponsor an animal!
Becoming an animal sponsor allows you to form a strong relationship with your favourite animal whilst financing the conservation programmes supported by the Beauval Nature association. All money paid is allocated in full to the association and is then invested into one of the many species conservation programmes it supports around the world.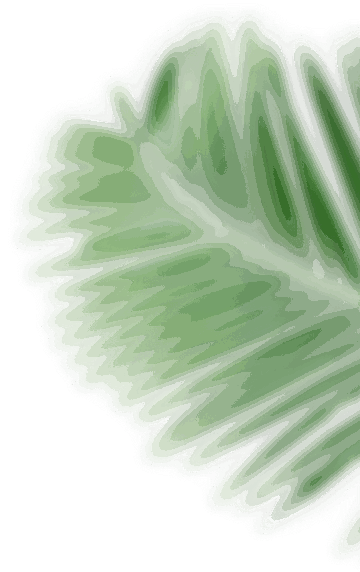 What's happening in this territory?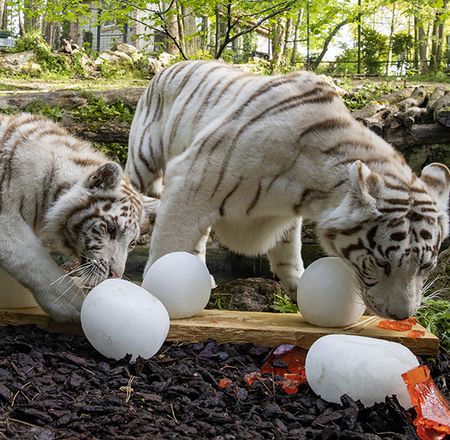 Educational talks
Approximately 7 minutes
4:30 PM
How are big cats meal? What are the differents jobs inside the park ? How much employees work in the park? How much food is distributed each day?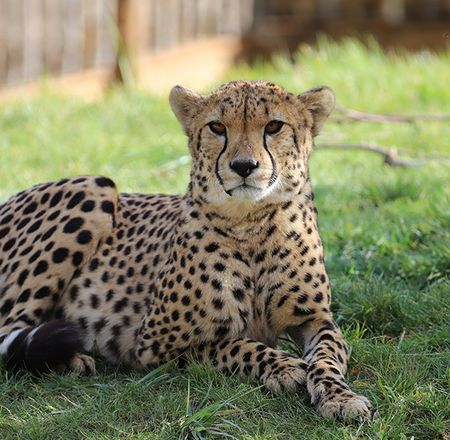 Educational talks
Approximately 10 minutes
11:30 AM, 2:30 PM
What is allow the cheetah to hit speed records? Is it solitary or living in group? Why has the cheetah black tears under it eyes? Is it living only in Africa? Discover it during our recorded presentations!
Take the experience further…
Meet the ZooParc de Beauval's animals during unique face-to-face meetings! Shows, backstage tours, working with keepers, there are so many different ways to get up close and personal with these fascinating animals!